Hypnotic Storytelling Secrets
Easily Spin Tales To Slip Ideas, Desires Into Their Minds and Move Their Emotions To Wonderful Places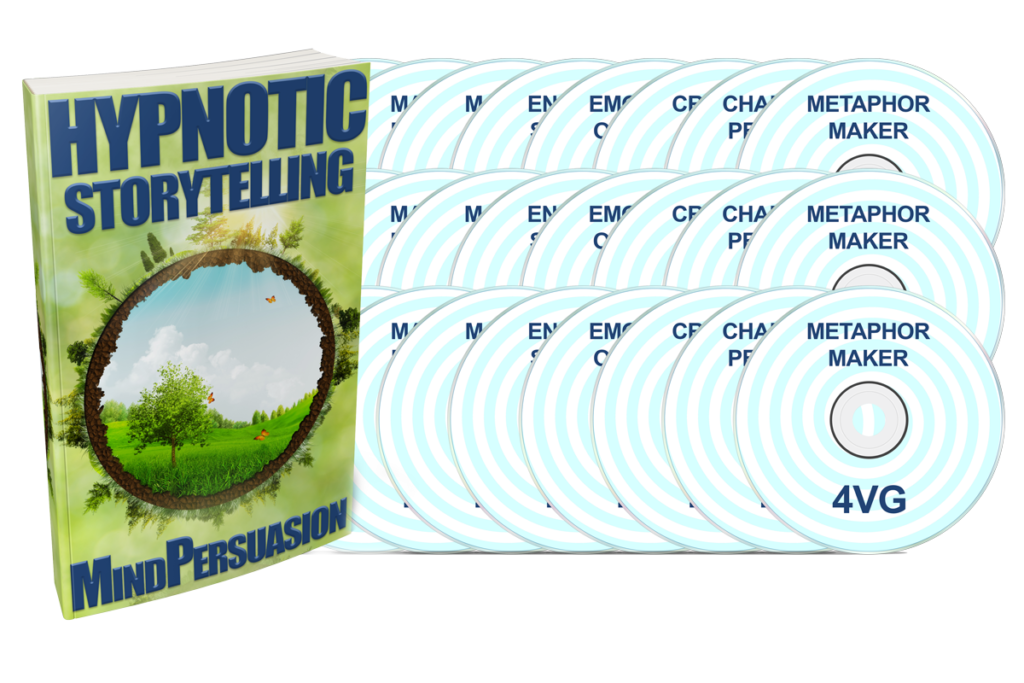 Kindle Version – $2.99
(Hypnosis Sessions Not Included)

Dear Friend,
Getting people to go along with your ideas is a communication problem that has  pestered humans since the dawn of time.
You know you've got a great idea, and you are positive that if you could simply communicate it to others so they would be able to see the value of this, they'd jump on board and sail straight alongside you into your ideal future.
Persuasion Can Be Simple
If you could have a conversation with them long enough this would be easy. Just find out what they want, show them by taking your ideas you can satisfy both of your needs and you'd both be better off. This would the ideal. But there's a hitch that sometimes gets in the way. And that is that you can't really have a conversation.
One Way Communication
Either it's not pragmatic (e.g. you're giving a speech) or the "thing" you are trying to convince them of is "supposed" to happen naturally and organically. Like creating a relationship, or convincing somebody to do something that they might consciously resist. Something you KNOW would make them much better off.
Beware The Gatekeeper
Then there's that issue of their "conscious resistance." That part of them that keeps them from hearing ANYTHING that even SOUNDS like advice.
But at the same time, since you see the situation from an objective point of view, you KNOW that your advice will help. Not just help, but make them MUCH better off.
Magic Mind Bombs
Luckily there is a very POWERFUL way, a very SNEAKY way to get your ideas into their brain. And not just as a suggestions or a piece of advice. As a set of structured ideas that will RESONATE with them. Will bring up their own experiences. So when they DO follow your advice, it will be for THEIR reasons.
Once Upon a Time…
What is wizardry? This mind trickery that will have them eagerly hanging on your every word, yet at the same time coming up with their own reasons to follow your helpful advice?
A carefully crafted set of language patterns and storytelling techniques that don't require any back and forth. Unlike most persuasion (even the Lazy Way) which requires a conversation, a back and forth, this powerful set of storytelling techniques only require that they listen. You don't need to know anything about them.
Capture Their Attention
Once you get a couple of sentences out, they won't be able to let go. They won't know WHAT it is about the way you "talk" but there'll KNOW there's something about it that makes it compelling. Magnetic. Ultra important. Something they do not want to miss.
Set The Hook
You'll learn some incredibly simple techniques to hook them in from the first few words. And how to slowly reel them in closer and closer, until they are looking at you, eyes and mind wide open, waiting to be filled with your thoughts. They'll want what you want them to want, they'll feel what you want them to feel. They'll take the action you want them to take.
The Best Part
They will do it for their own reasons, and they won't even remember what you were talking about. A self contained hypnotic story filled with wonderful chains of emotions that move them to easy action. Something they've been waiting to do all along. Waiting for you to give them the gentle instruction to do it. The permission to do it.
How Does This Work?
This is based on the structure of human experience. A very common structure that you will soon learn to shape toward better feelings, better experiences, and better ideas.
Common Language
All humans speak the same language. Sure, we use the different dialects, but according to Super Genius Noam Chomsky (creator of Transformational Grammar, and important foundational element of NLP) says all languages (at least on Earth) are similar in structure. They all have nouns, verbs, adjectives. Only in different orders.
Common Desires
We all want the same things. More money, better relationships, more free time, to live in a better neighborhood, a good life for our kids. We wish we had more money at the end of every month. We all wish we were more confident, happier and more outgoing. We all wonder why our clothes keep shrinking on us.
Common Fears
We're all scared of snakes, we hate overbearing bosses and we would LOVE IT if our neighbors didn't make so much racket. We all panic when we get an unexpected letter from the bank, and we all get a sinking feeling in our gut when we open our credit card statements. (And we all wish that food that tasted so good didn't somehow cause our pants to shrink…)
Common Experiences
We all know what it's like to want something, but not be able to afford it. We all have that frustrating experience of seeing an attractive person across the room and wishing we could walk right over and create the deep desire and affection we know would make both of us happy.
Common Stories
We all love the common stories. The underdog fighting against an enemy much more powerful, much wealthier, and much more experiences. We watch these stories over and over again, because they resonate with all of us on deep level. An ancient level. A profound level.
Powerful Combinations
In this course you'll learn how to use these ancient story structures, combined with the unmatched power of covert hypnosis to move people on deep levels. From where they are, to where they want to be. To where you want to be. To where we all want to be.
All They Need To Do Is Listen
You'll learn how to take any normal conversation with anybody, and transform it in an epic journey. They won't know what hit them. One minute you'll be talking to them about the weather, and the next they'll be staring at you in rapt attention, hanging on every single word. Feeling the wonderful emotions we all crave. Never wanting to let you out of their sight.
Anywhere Anytime Anyplace
Anywhere it's appropriate to talk to other people, you can use these patterns. Their participation is not needed. Parties, school, speeches, restaurants, bars, coffee shops, airplanes, anywhere you've got a couple of minutes, you can turn random chitchat into an epic tale of wonder. One that will leave them speechless, wondering who you are, and how they can get more of you.
Motivational Metaphors
You'll learn how to spur any action, covertly install any desire, create any want within them. For you, for your product, for your companionship. Use these in large groups, or one on one situations. Use these at the bar, on the first date, anytime you can talk and they can listen.
Nuts and Bolts
You'll learn all the structures, all the ins and outs, all the nuts and bolts to build an epic tale from scratch. All you'll need are your own experiences as the delivery vehicle to build in them the desires and experiences of their lifetime.
Emotions Are Everything
No matter the content, the things that happen within the story, you'll learn how to create the most underlying emotions they've ever felt. Emotions they'll associate with you, your product, or anything else you'd like.
What's Included
Main Manual
This will teach you all the techniques, theories, powerful vocal patterns and secret gestures that will turn you into a storytelling powerhouse, capable of moving people on deep emotional levels.
You'll learn everything you need to create your own stories from scratch so you'll be able to easily communicate directly with their subconscious, bypassing their conscious critic entirely.
There are even six fully written stories, with complete delivery instructions (including the powerful vocal techniques and secret gestures) that you can use anywhere.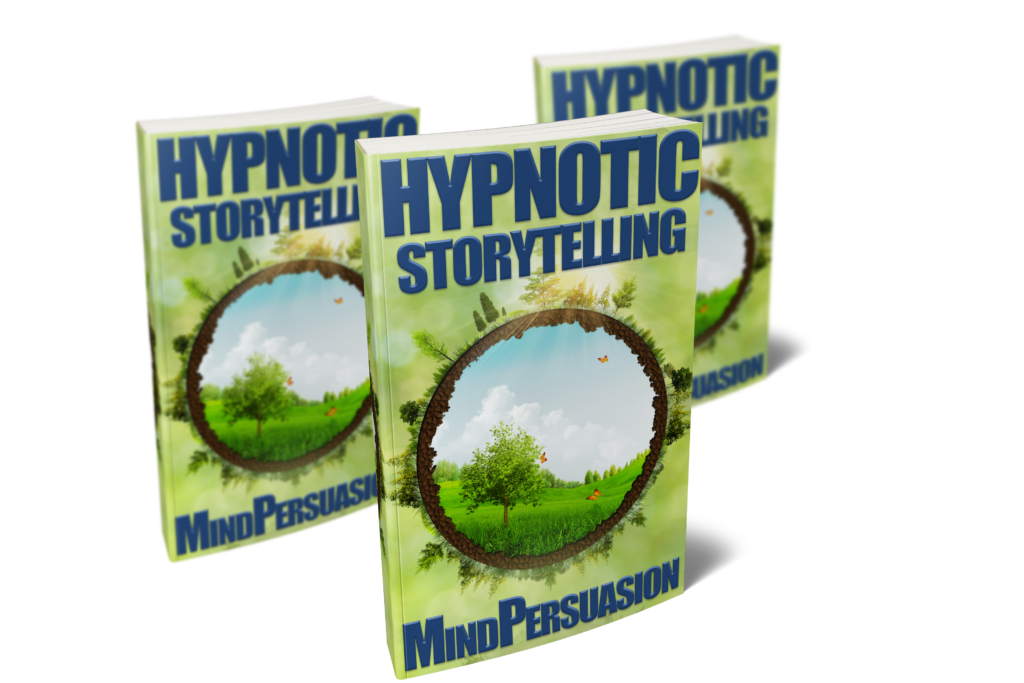 Reason For All Communication
Why Stories Are The Most Effective
Why Giving Advice Sucks
How To Avoid Any Scent of Advice
Secrets of Rich Communication
The Three Types of Persuasion
Why Storytelling Is Easiest
Why Storytelling is Most Effective
What All People Want
What All People Fear
The Universal Story
The Three Stages of All Stories
The Secret Emotional Chain
How To Elicit The Right Emotions
Why Story Content Is Irrelevant
Why Your Own History is Perfect
How To Copy The Best Storyteller of All
Secrets To Maintaining Rapt Attention
Easy Mistakes To Avoid
Why They'll Never Get Bored
Why They'll Always Stay Intrigued
How To Blur Realities
How To Sneak Ideas Into Their Minds
How To Make Your Thoughts Their Ideas
Secrets of Anchoring Politicians Don't Know
Secret Emotional Recipes
Easy Metaphor Construction
How To Hide Metaphors in Plain Sight
How To Give Direct Suggestions They'll Love
How To Give Them Covert Suggestions They'll Obey
Secret To Irresistible Story Structure
Secrets Of Powerful Pausing
Deep Technical Story Elements
Full Story Example – Gain Job Confidence
Full Story Example – Generate Romantic Attraction
Full Story Example – Improving Memory
Full Story Example – Being More Outgoing
Full Story Example – Being Adventurous
Full Story Example – Thinking Independently
Deep Mind Programming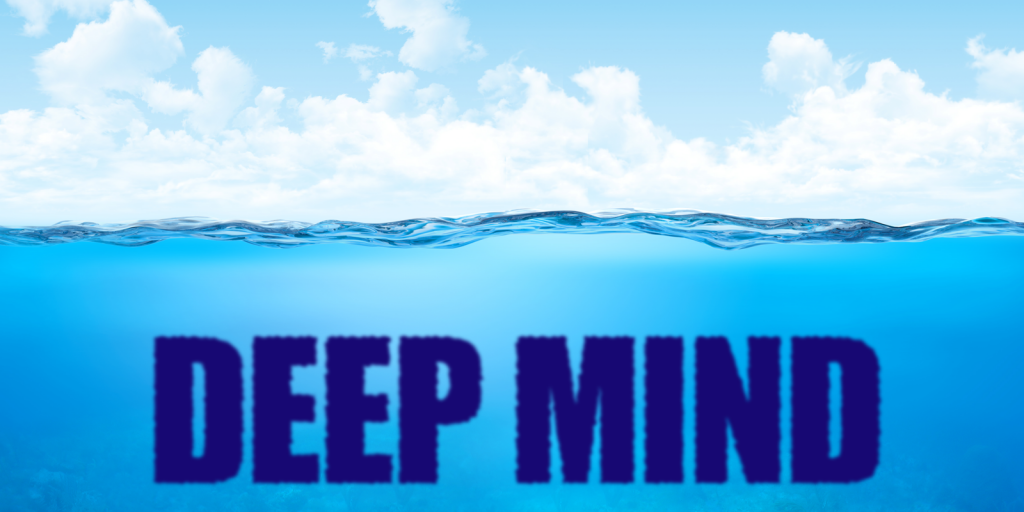 If you've ever used Mind Persuasion's 256-voice hypnosis sessions, you know how INSANELY powerful they are. Each session contains over 400 positive statements, all being spoken by 256 voices at once. Far too many for your "conscious critic" to question. Because they are augmented with theta brainwave eliciting technology, they pass straight into your deep subconscious mind, reprogramming your thinking on a deep and permanent level. Just close your eyes, think of what you'd like, and let the sounds do the work. In addition to all the voices, the statements are spoken in first and second person (I and you) as well as male and female voices. This is to obliterate those negative beliefs with as much mental firepower as possible, as well as flood your subconscious with powerfully enhancing positive beliefs.
Conscious – Subconscious Interface Programming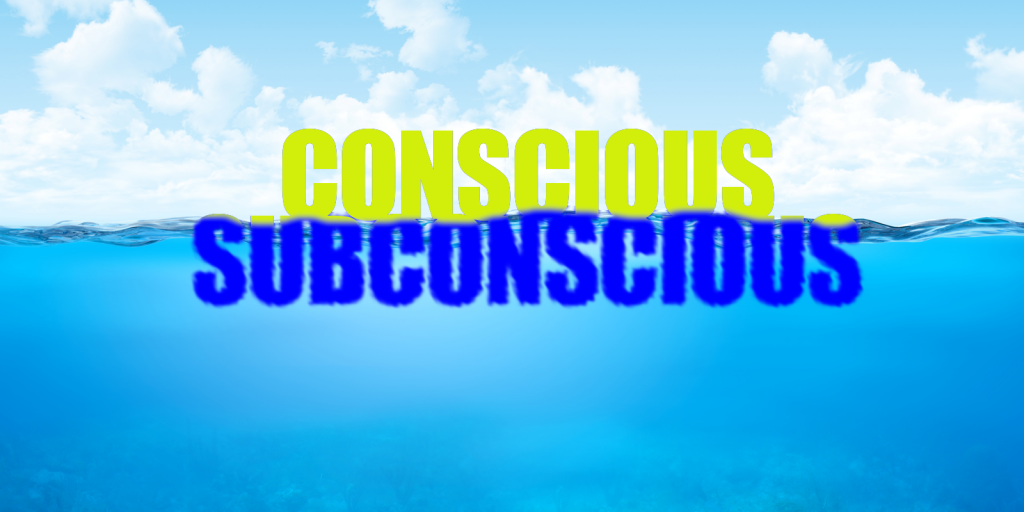 These target the layer just where the subconscious and conscious mind merge as one. You'll hear four voices speaking at once, two male and two female. They are also backed by theta brainwave inducing sounds, which allow your mind to be completely open to new ideas. If you pay close attention, you can be able to understand what they are saying. And if you relax, you can simply let these slip into your subconscious.
These will be planted like seeds, in your memory, just on the border between your conscious and unconscious mind. So when you are in any situation where you need motivation, confidence, creativity or any other quality to help you spin stories like a hypnotic master of influence, you will have a conscious memory of not only these voices, but the strong positive feelings they naturally create. Like your own cheerleading team, always there with you, always supporting you, and always helping you remember you best self, in all situations. You'll be able to easily recall these voices and supporting emotions everywhere you go.
Higher Mind Programming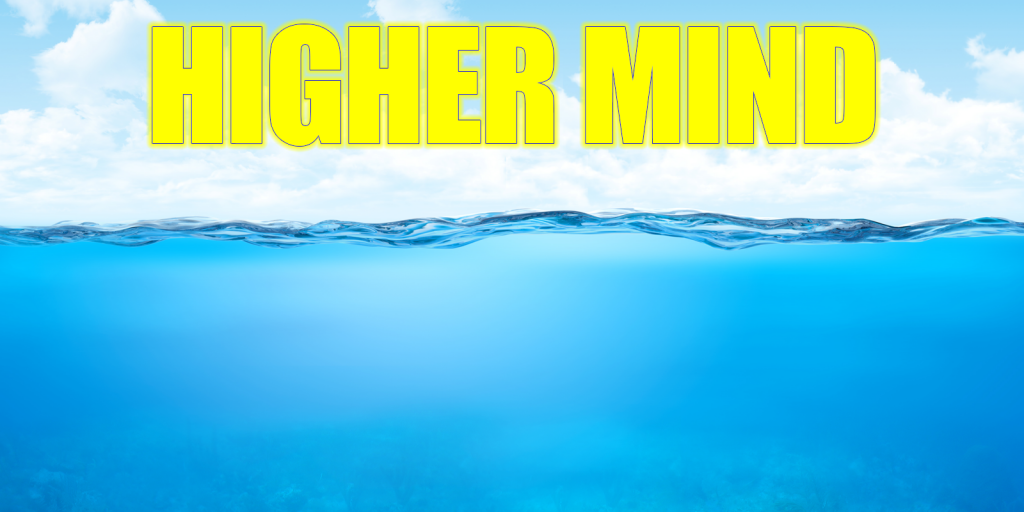 These also contain four voices, two male and two female. But they are accompanied by gamma inducing sounds, which will elicit extremely high brainwaves. These will awaken your higher mind and bring you to a completely new intuitive level understanding of yourself and the world around you. These sessions can be used while actually rehearsing, writing, or telling stories. These will give you an incredible boost of confidence, motivation, inspiration, creativity or whatever else you need. These are also excellent to listen to while doing any journaling exercises.
Each of these three types of mind programming has seven different themes each, totaling twenty one separate sessions.

Session Descriptions

Charismatic Performer


Unleash your inner performer and tell stories like a pro. Learn how to use your gestures, facial expressions and tonality to their fullest extent to deliver a powerful set of stories filled with a wide variety of wonderful emotions.
Become Outgoing
Magnify Magnetism
Use Gestures Effectively
Use Facial Expressions Like A Pro
Connect With Large Crowds
Become Irresistibly Mesmerizing
Deep Love Of Speaking
Feel Natural On Center Stage
Feel Deep Desire From Others
Creative Stories


Learn to take the simple experiences from your past and turn them into epic tales of adventure. Take a few of these stories and map them to some of the most famous fables, historical events, and metaphors that have ever been created.
Insane Story Creativity
Connect Any Idea To Any Story
Rich Emotional Fluency
Enchant With Your Characters
Mesmerize With Your Arcs
Leverage Your Library Of Experience
Turn Mundane Events Into Thrillers
Turn Normal Ideas Into Poetic Beauty
Share Deep Insights With Others
Emotional Openness


Learn to feel and openly express all your emotions. Feel safe and make others feel safe as you create an emotional exchange of energy that will turn any conversation on fire. Radiate the room with pure energy wherever you are.
Feel and Express Deep Emotions
Feel Comfortable Expressing All Emotions
Read The Deep Emotions In Others
Appreciate Emotional Importance
Emotionally Connect With Everybody
Elicit Wonderful Emotions in Minutes
Create Deep Desire
Elicit Unstoppable Attraction
Generate Breathtaking Courage
Engaged Speaker


Reach out mentally to everybody in your audience. See each of them as individuals and let them each feel that wonderful connection. Create a connection with them no matter who they are or where they're from. Never feel separate again.
Connect With Everybody
Move Entire Audiences
Feel Their Emotions Movie With You
Allow Yourself To Open Completely
Connect On Profound Levels
Reach Hidden Feelings of Power
Elicit Any Action Imaginable
Become An Inspiring Leader
Easily Relate On All Levels
Massive Memory


Keep track of endless loops, names, events, dates, and make your stories and speeches come alive with accuracy. Keep track of several conversations at once. See a person you haven't spoken to in months and pick up exactly where you left off.
Keep Track Of Many Threads
Hold Many Loops At Once
Easily Pace Large Audiences
Remember All Inflection Points
Naturally Collect And Remember Metaphors
Spin A Story For Every Occasion
Retell Childhood Experiences With Astounding Accuracy
Naturally Model From Expert Storytellers
Endlessly Hold Audience Spellbound
Metaphor Maker


Learn to give mundane events deep metaphorical meaning. See the rich metaphors that are in everyday conversations. Learn to use simple events as metaphors for deep and profound purposes. Make every sentence come alive with rich meaning.
Create Rich A Vivid Metaphors
Use Wonderful Anecdotes
Be Lyrical With Your Words
Use Effective Symbols
Inspire Deep Appreciation
Naturally Connect With Hidden Meaning
Touch Them On Simultaneous Levels
Unforgettable Allegories
Easily Leave Lasting Impressions
People Mover


Move people on deep and profound levels. Spur powerful action, release old fears, free their minds from the prison of self-deception. Implant deep desire and thirst to experience life to its fullest. Impact their lives in a way they'll never forget.
Move People On Profound Levels
Inspire Wonderful Feelings
Generate Deep Desire
Motivate Lasting Healing
Stimulate Courageous Action
Perfect For Sales Professionals
Deepen Relationships
Induce Irresistible Attraction
Covertly Alter Behaviors
Awaken Your Hypnotic Genius
Tell Stories That Move Minds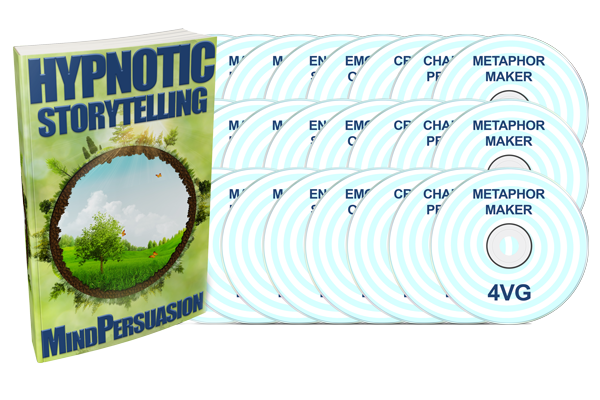 $39
Buy Now
Kindle Version – $2.99
(Hypnosis Sessions Not Included)

Full Course Manual
Powerful Hypnotic Skills
Tell Multi Level Tales
24 Hours of Hypnosis
Deep Mind Programming
Conscious – Subconscious Programming
Higher Mind Programming
Irresistible Persuasive Power
Install Any Desire
Obliterate All Their Fears
Make Them Love You
Make Them Eager To buy
Leave Them Begging For More
Master Mix


Each mind programming levels comes with its own Master Mix. All sessions mixed into one powerful session to give you an equal dose of each theme.
Deep Mind Master Mix – 1792 Voices
Conscious-Subconscious Interface Master Mix – 28 Voices
Higher Mind Master Mix – 28 Voices

Guarantee
I know, this sounds like a lot. You're skeptical. But if you've bought any of our HUNDREDS of other products, you know that all Mind Persuasion products come with a zero question, no hassle refund. If you try this course out and find it's not the best technique on Earth to tell stories and implant deep desires, obliterate their fears, and become a social superstar, you'll get back every penny, no questions asked.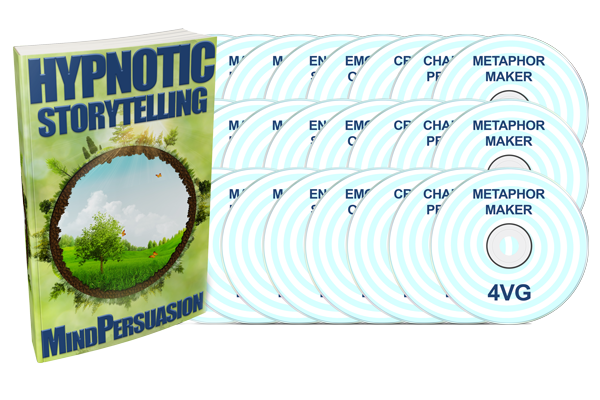 $39
Buy Now
Kindle Version – $2.99
(Hypnosis Sessions Not Included)

Capture Their Imaginations
Learn how to set the hook quickly in their minds and lead them on a wonderful tale of adventure as you get them to think wonderful thoughts about you and your ideas. Get this course now and begin a lifetime of adventure.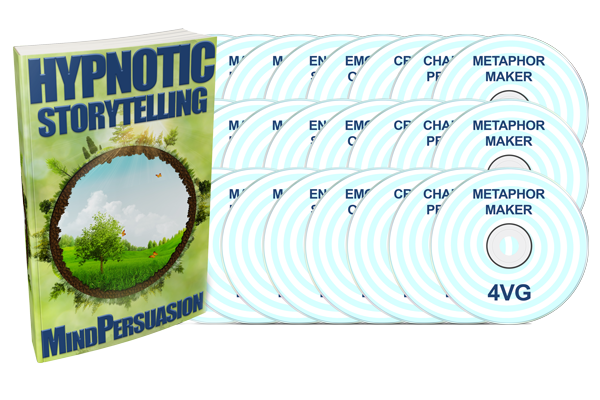 $39
Buy Now
Kindle Version – $2.99
(Hypnosis Sessions Not Included)

Give Them The Gift of You
Never leave another social opportunity behind. Learn how to reach into the minds of individuals or crowds and bless them with the pleasure of listening to your wonderful words that will generate deep feelings of pleasure and bliss they'll never forget. Get this today and learn to set their minds free.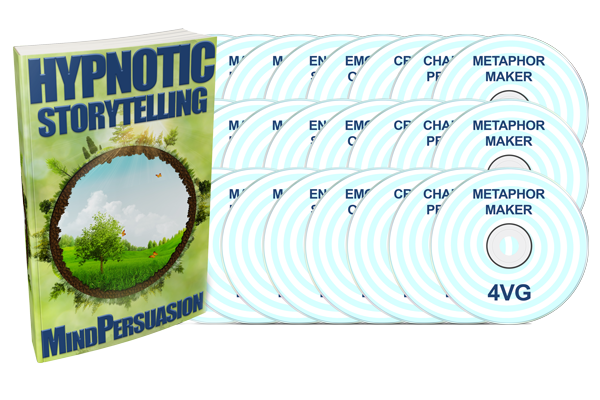 $39
Buy Now
Kindle Version – $2.99
(Hypnosis Sessions Not Included)

Make Their Experiences Magic
Never be at a loss for words again. Move their emotions to wonderful places and have them begging you to keep going. Create lust, desire, and extreme buying frenzies with mere words. Learn these techniques and never see the world the same again.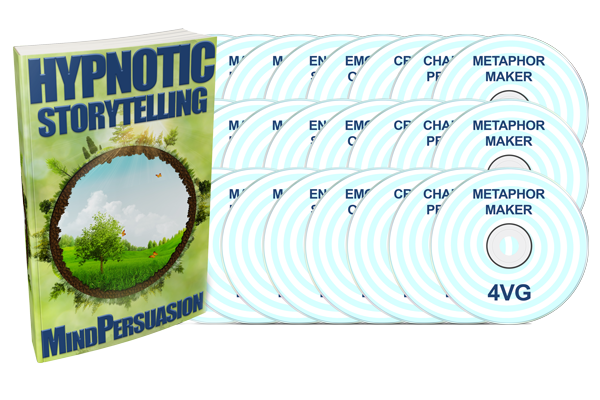 $39
Buy Now
Kindle Version – $2.99
(Hypnosis Sessions Not Included)

Questions?