Seize The Opportunity
I recently bought this house under some pretty strange circumstances. The original owners, or the previous owners left it in foreclosure. Then this guy and his team bought it, with a bunch of others, and they were going to sell all of them to a big rental company.

That's apparently a thing in house flipping. People buy houses, fix 'em up and then sell them in groups to nationwide rental companies who then rent them out. But then something happened and the deal fell through so this guy suddenly had like ten houses he had to get rid off.

The bottom line was I was presented an opportunity to buy this house for a really cheap price but I only had about 24 hours to make a decision. I figured worst case I'd live in it, then maybe sell it later and at least get my money back. That's how cheap it was.

Strike While The Iron's Hot
So I move in, and I didn't really have time to do any research on the area. It was a pretty normal neighborhood except the guy next door seemed really weird, but only around me. He looked at me like I was a ghost or something. He talked to everybody else like normal. I talked to everybody else like normal.
But every time this guy looked at me I thought he was going to faint. I didn't like this, so I went over to ask him over for dinner. I figured maybe we'd cook a couple of steaks on the barbecue, have a few beers and he'd tell me what the deal was.
There was this guy, once, who was a super genius. Like a real genius inventor type. And like a lot of these stereotypical geniuses, this guy was hamstrung by really horrible social anxiety. Funny thing was he could talk to anybody so long as they were talking about his projects at work.
Contextually Confident
Gorgeous women, the CEO of the company, so long as the topic was science related to his project, he was a stone cold natural. But as soon as the subject changed, even to something like the weather, he suddenly turned into a stuttering mess.

And this started to really bother him. Every time Friday afternoon would roll around, he'd see all the other people going home to their families. And since he could talk to people so long as the subject was science, he knew what it was like.

But at the same time, he knew there was no chance he'd ever have a relationship. He tried going to plenty of counselors, but since that would require talking to them about non-scientific things, he couldn't ever bring himself to even leave his car.

Eureka!
This went on for a long time, until he finally figured out a solution. He did a lot of thinking, and did a lot of research into human nature. The guy was an absolute genius in all areas, so long as he didn't actually have to look at somebody and talk.

So after a lot of trial and error, he figured the best way to alleviate his emotional pain was to become a serial killer. About once a month, he would go out of town on weekends, and find people to murder.

He would choose them carefully, stalk them carefully, and murder them carefully to not leave any evidence. And he found that this kept his emotional pain manageable. He was able to work and make money and interact with people at work so long as they talked about his projects.

Ease The Pain
And about once a month, when the pain of his social isolation got too great, he'd just go out of town and murder somebody.

There's a theory about police statistics that their solve rates are significantly lower than what they admit. Plenty of TV shows have shown this fictionally, where the kind of mess around with the statistics, but some academic research suggests that the problem is far worse than people even realize.

For example, according to FBI stats, there's maybe a couple hundred serial killers right now. But according to some independent researchers, in any given large metropolitan area, there's upwards of 2000 serial killers.

Juking The Stats
One way the police tweak the statistics is by reporting murdered people as missing. According to some stats, for example, at any given time there are 90,000 people missing in the United States at any given time.

Consider two scenarios. One scenario is that the cops find a dead body, but there's no evidence and there's no chance they'll figure out who killed them. So they contact the family and say:

"Uh yeah, your family member has been killed, we don't know who killed them, and we probably never will, so here's there body and uh, yeah, have a nice day!"

Um, What?
Or they could simply get rid of the body, and wait until the family reports them missing. They file it as a missing person, it doesn't get nearly as much attention in the news and the family gets to believe that one day this person might come home.

Turns out that most serial killers who are caught are caught because they are impulsive serial killers. They get an urge to kill, and they kill. And they drive around murder tools in their car.

But this scientist killed not because he had an urge, it was kind of like self-medicated killing. He waited until the social pain was high enough, and he knew that killing somebody would relieve that social pain.

No Sloppy Accidents
Because he had a genius level intellect, and because he was very careful, it was extremely easy for him to kill all these years and never even worry about getting caught.

Turns out if you wanted to become a serial killer, as like a hobby or something, so long as you planned everything out and were careful, it could be a pretty rewarding hobby.

That's the reason this guy was so terrified of me. He told me all this over dinner. I had to kind of play along, and in the beginning I wasn't really sure what the dude was talking about.

Dude Is Messed Up
But I kind of surmised that he thought I was one of his victims, come back from the dead to punish him. This dude was totally serious, and I actually thought he was just a nut job. I didn't really think he was a stone cold serial killer.

So in playing along I said:

Yes, I have come back from the dead. I know exactly who you are and what you've done. I'm going to drag you back down to hell with me. And you will relive, for all eternity, all the pain you've caused others. That is how it works.

But then the dude grabbed a steak knife and stabbed himself in the throat. I called the cops, the cops show up at my house, I've got a fucking dead guy at my dinner table with a knife sticking out of his throat and blood all over the goddamned place.

Seriously, I Didn't Do It!
Of course, they brought me in, grilled me for a few hours, but their forensics guy verified that he stabbed himself. But then they asked me about what he said, and the old guy actually told me a lot of details about the dudes he killed as part of his self-medicated nutjob murder therapy.

Turns out he was telling the truth. They checked the dates and places and there were a lot of unsolved crimes as well as some missing persons.

Now I'm kind of screwed. I'll never sell the house now, since not only is it next door to one of the biggest serial killers of all time, but the motherfucker ripped open his throat in my dining room.

I suppose I could turn it into a museum or something.


Learn Hypnosis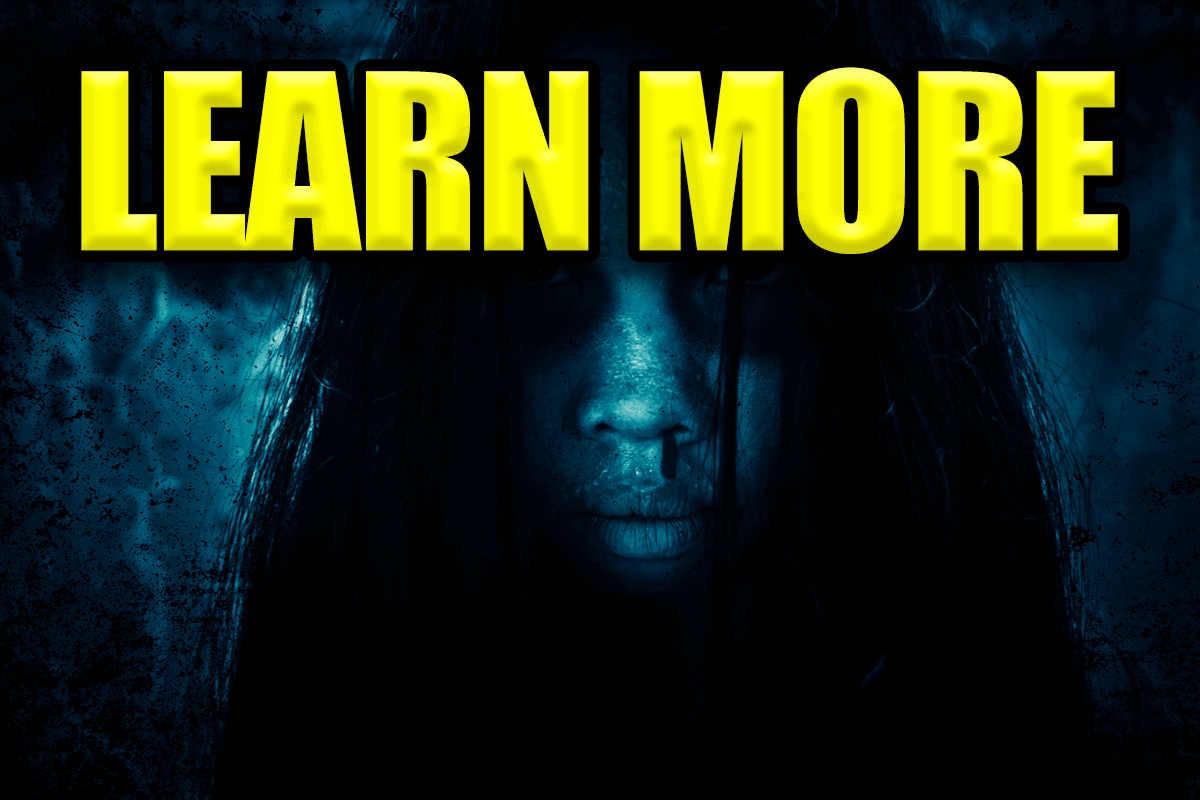 Mind Persuasion has plenty of books and courses to teach you how to speak hypnotically and persuasively.